Contact Us
Link to our
store front
for product information and store front related information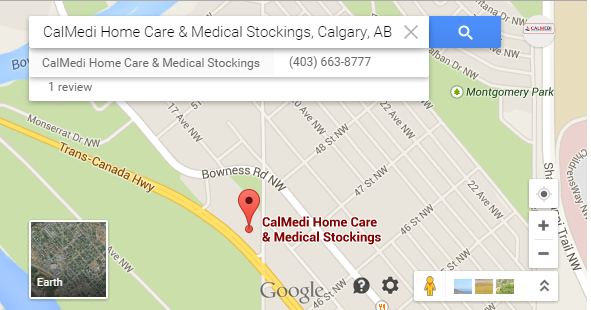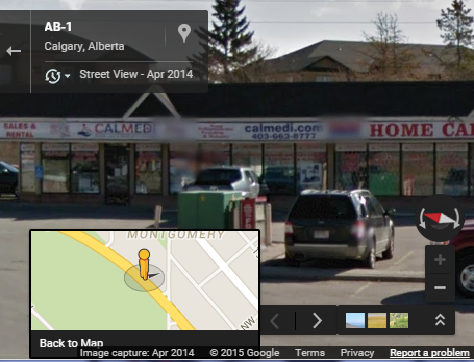 (Besides KFC on Trans-Canada Hwy and Home Rd)
Calgary, Alberta
T3B 0N3
Canada
New store:
Unit 7, 3610 29 St NE
4 blocks north of staples on 32 Ave NE
Calgary, AB
T1Y 5Z7
Tel: 587-997-6660
Telephone: 403-663-8777  Fax: 403-663-8770
Email: calmedi@gmail.com
Alternative Email: calmedi1@gmail.com
Super easy access to the store from and into Trans Canada highway and Home Rd NW.
Free parking right across the store entrance.
New paved parking
Store has easily seen on the left when travelling on 16th Ave NW towards The East direction
5 Minutes from Foothills Hospital ( travelling West from East)
15 minutes from Rocky view Hospital
10 minutes from Down Town
10 minutes from Sheldon Chumir Health Center in downtown Calgary
10 Minutes from Tuscany / Valley Ridge ( Travelling East from West)
Store hours for store front :
Mondays to Fridays- 9.00 AM to 5.30 PM (NW)
                                  10 AM to 6 PM (NE)
Saturdays: 10.00 AM to 3.00 PM

Holidays closed
Online store open 24 hrs a day 365 days a year!


(Please call to confirm).